Martin Foster's Fuel Service
COMMERCIAL
SERVICES

In addition to being nontoxic and producing minimal emissions, propane also offers a mix of:

Long driving range
Durability
Performance





Propane is a popular choice of energy for savvy business owners due to its money-saving reputation and eco-friendly qualities.

Consider how clean-burning propane can serve your business or farm needs:



COMMERCIAL

AGRICULTURAL

Fleets
Bulk Storage
Forklifts
Temporary Heat
Reseller

Flame weeding
Crop Drying
Irrigation
Brooding
Greenhouses


We can also convert your fleet to operate on a dedicated propane or bi-fuel system. For more information about the benefits of switching to a propane alternative-fuel vehicle conversion for your fleet, contact us at:
(580) 658-6921.
Another service benefit of propane for your fleet is to have a bulk storage unit available on-site. Bulk storage units are also available for farms. In either case, your commercial account will be set-up with a delivery schedule catered to your specific business' needs and usage as well as providing safety and technical advice.

Interested in resale? As an authorized reseller, you will be dispensing propane to consumers' RVs, cylinders and propane powered vehicles. Martin Foster's Fuel Service will provide dispensing and technical support.



Grow your business with Propane!





LOCATIONS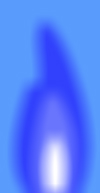 DUNCAN (580) 255-0722
1855 Terry Road, Duncan, OK 73533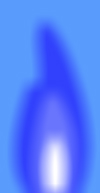 MARLOW (580) 658-6921
1001 North Broadway, Marlow, OK 73055
Approximately 1 billion gallons of propane are used on more than 660,000 U.S. farms every year. Propane is the first fuel choice of many farmers' because it is reliable, safe, clean and efficient, and can be used in hundreds of different agricultural applications.